De Drop-stoel is ontworpen door Arne Jacobsen in 1958 als onderdeel van zijn lederen eetkamerstoel, het legendarische Radisson Blu Royal Hotel in Kopenhagen. De Drop werd oorspronkelijk samen met de Swan en het Ei geproduceerd, maar in een zeer beperkt aantal exclusief voor het hotel. Na meer dan 50 jaar in winterslaap is de Drop-stoel nu opnieuw gelanceerd. Het is een kleine eetkamerstoel met een grote persoonlijkheid en is zo fris en levendig als een nieuw ontwerp, maar met een zeldzaam erfgoed. Het ontwerp van de rug combineert een warme omhelzing met bewegingsvrijheid, wat resulteert in een verrassend niveau van comfort. Je kunt het ook beschouwen als een soort loungestoel, een unieke moderne fauteuil.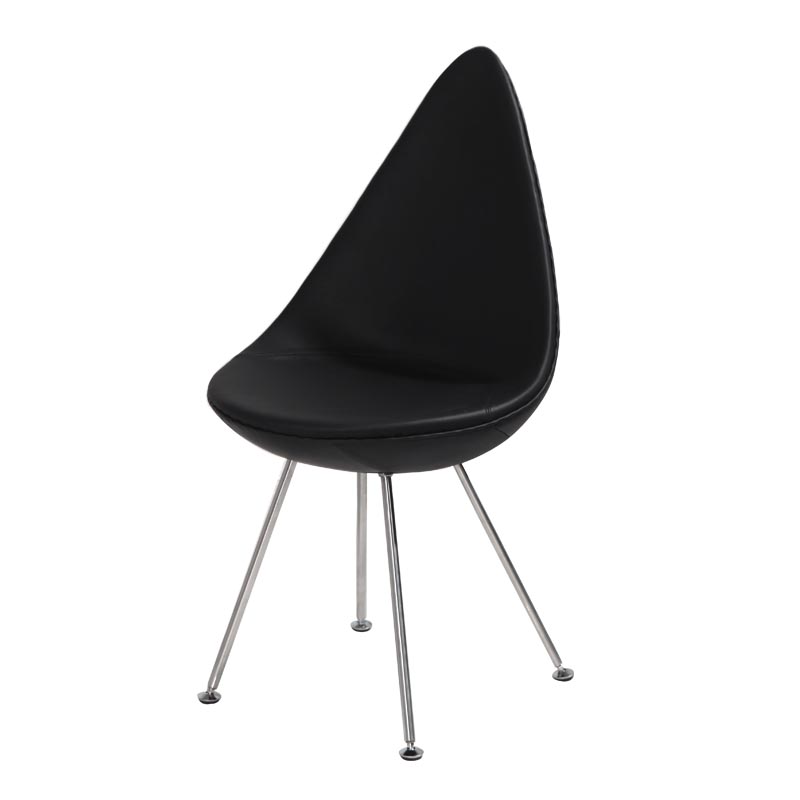 Ar ne Jacobsen was zeer productief, zowel als architect en als ontwerper. Zijn samenwerking met Fritz Hansen dateert uit 1934. De Ant- en Series 7-stoelen, geproduceerd in 1952, stimuleerden de namen van Jacobsen en Fritz Hansen in de meubelgeschiedenis. Aan het einde van de jaren 50 ontwierp Arne Jacobsen het Royal Hotel in Kopenhagen, dat de Egg, the Swan, the Swan sofa en Series 3300 introduceerde in de designwereld. Arne Jacobsen was en is een bewonderde en uitstekende ontwerper. Zijn meubels en ander ontwerpwerk zijn een nationaal en internationaal erfgoed geworden.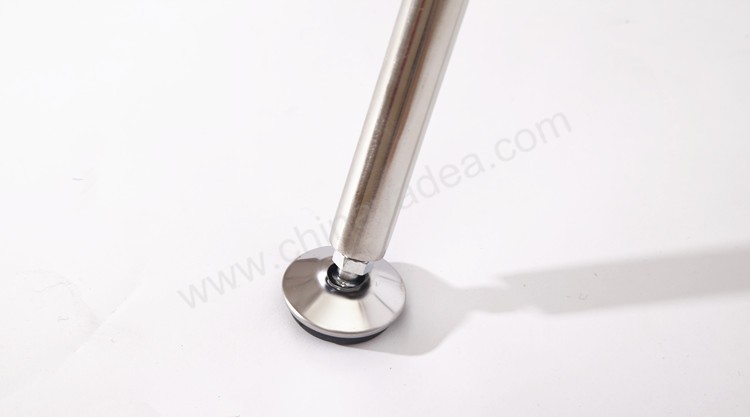 De Drop Modern Dining-stoel is bekleed met een verchroomde vierpoots stalen buisvoet met schaal die volledig is bekleed met uw keuze uit een breed scala aan stoffen en leer.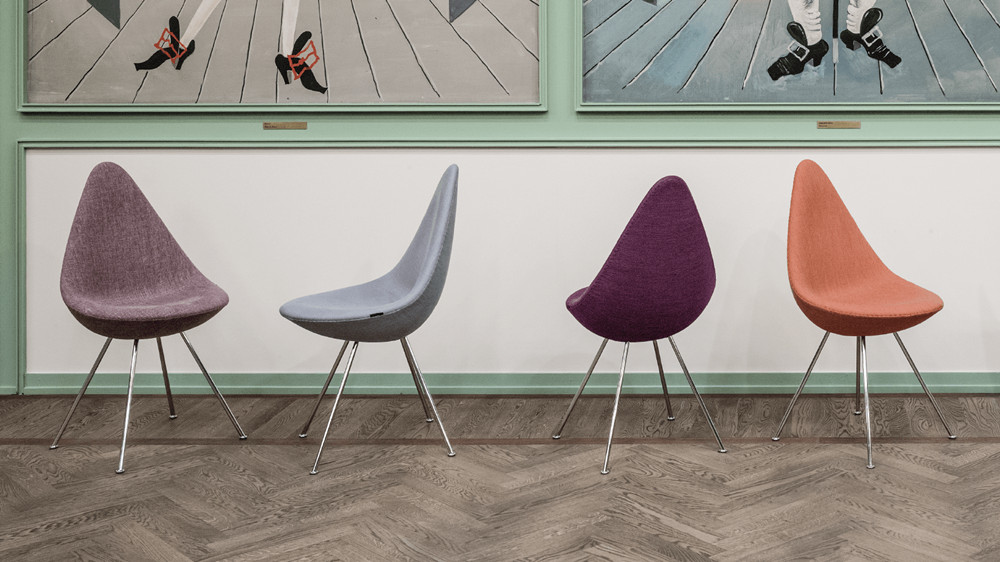 Product Categorie : Eetstoel > Lederen eetkamerstoel